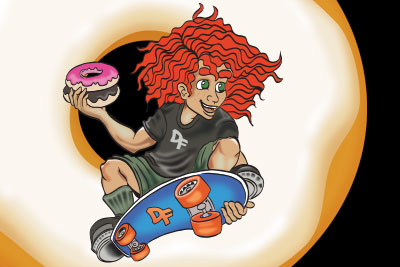 Calling All DONUT FREAKS to
Join Us Monday, July 31st, 6-9 PM
For A Friends & Family Event.
We'll Be Offering 30+ Donut Freak, Gourmet Baked Donut Samples.
They Are Freaky Good and We Hope You'll Help Us Spread The Word.
Highlight of the Night: Five Competitors Will Be Competing in the "Wanna Be A Freak" Challenge.
A Contest to See Who Can Finish an 8 inch Donut Loaded with
Whipped Cream and Other Delicious Toppings.
The Fastest Time Wins!